Thu, 12/20/2012 - 14:51
What the French got for Christmas: Consumer trends 2012
After the rousing success of last year's consumer and box-office review, The Fuss has decided to once again catalog and break down some of the best-selling items in France over the past 12 months. Like in 2011, this is by no means a comprehensive list. And like in 2011, The Fuss has not accepted free gifts in exchange for mentioning a product, nor sold out a category to the highest bidder (although we're still hoping for offers).
First chapter
Twenty-seven-year-old Joël Dicker published his first two books in 2012. The second of the pair, "The Truth About the Harry Quebert Affair" (La vérité sur l'affaire Harry Quebert, De Fallois Eds), shot the Geneva-born novelist to fame virtually overnight. The plainly written who-done-it thriller, set in New York and New Hampshire, was bestowed with the Académie française's highest honor for an individual novel this year, as well as a top literary award by French high school students.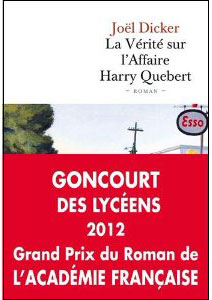 When gray-haired sages and headphone-strapped teens agree on something you know it's going to sell big, and "The Truth About the Harry Quebert Affair" has done just that. It was the best-selling book for France's retail giant Fnac and for Amazon.fr.
The French-language translation of the international sex-sation "Fifty shades of Grey", by E L James, was this year's most popular eBook for Fnac and also one of the most downloaded for Amazon's Kindle.
Filmfall
Last year was a stellar one for French movies. "The Artist" rocked the Oscars abroad, while the comedy "Intouchables" kept cinemas at home bursting at the seams. By comparison, there was a dearth for good French flicks in 2012. "Skyfall", the latest and thoroughly satisfying instalment in the James Bond series, was the box-office leader in France with 6.6 million tickets sold ("Intouchables" raked in 19.3M).
"Sur la piste du Marsupilami", a family comedy featuring the late comics artist André Franquin's fuzzy critter, was the biggest French-produced film of 2012 in terms of ticket sales. The movie earned director Alain Chabat glowing reviews at home, but not a wink of attention outside France.
Adele likes it on top
British diva Adele's album 21 was top of its class for a second straight year in France. With strong and steady sales in the first half of 2012, it was once more the best-selling hard-copy album. She also treated herself to another record in France thanks to rocketing sales of hard-copy singles of her tune Skyfall.

In terms of albums (legally) downloaded on the Internet, iTunes says the most downloaded album this year was "L'apogee", a breakthrough album for the Parisian rap collective Sexion d'Assaut. iTunes placed American songstress Lana del Rey's "Born to Die" second on its most-sold countdown and Adele's "21" third. The most downloaded single was Somebody that I used to know by the Belgian-Austrian musician Gotye.
Second-hand sells
Still according to the folks at Apple, the instant-messaging tool WhatsUp Messenger, was the most downloaded pay-for application on iTunes, with Angry Birds Space crashing into the second spot (Angry Birds was the most downloaded pay-for app in France last year).
In the Free apps category, YouTube was the most downloaded application by the French on iTunes, and in a likely sign of difficult economic times, the number two free app was Leboncoin -an online retail platform (think eBay) where individuals can buy and sell (mostly second-hand) goods.

Tunisian comeback
Tunisia has long been the first international non-European destination for French vacationers, but the North African country saw its tourism industry flounder last year after the popular uprising that toppled ex-president Zine el-Abidine Ben Ali. Now as Ben Ali keeps a low profile in Saudi Arabia, the French are flocking back to Tunisia. It was back on top of the list this year according to France's CETO tour operator's group, with travel from France up 14% from 2011.

Although it was 8th overall in terms of long-haul flights, Thailand was the trendiest destination with the French in 2012, boasting a 37% increase in visits from France compared to 2011.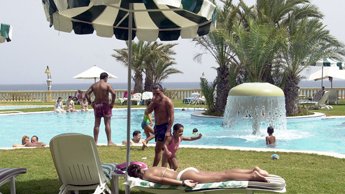 Comments or opinions expressed on this blog are those of the individual contributors only, and do not necessarily represent the views of FRANCE 24. The content on this blog is provided on an "as-is" basis. FRANCE 24 is not liable for any damages whatsoever arising out of the content or use of this blog.